Changing Your Password(s)
Mandatory Accounts
Active Directory Services (ADS)
Email
Filesvr
Optional Accounts
For an explanation of Account Types, refer to the User Support page. We recommend that users use the same password on all of our systems.
New Change Password Tool
Our new web interface allows you to change passwords for all or selected lifesci accounts in one place (Self-Service Tools). For accounts that share a common password, you need only follow these steps once. With multiple passwords, you will need to complete the process multiple times. Be sure you have the following information for each account on hand before beginning.
username
password (aka pass phrase)
To Change Password When Current Password Is Unknown
Contact the LSCG Help Desk
E-mail help@lscg.ucsb.edu
Stop by the LSCG Help Desk in LSB Room 2304
Call the LSCG Help Desk at 893-2405
To Change Passwords When Current Password(s) Are Known
1. Go to Quick Links bar on home page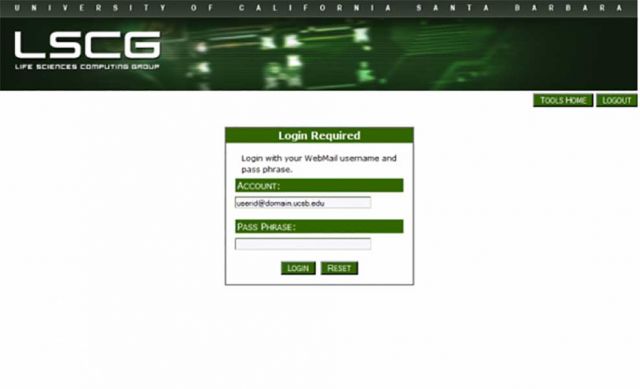 3. Enter email credentials (username not email address)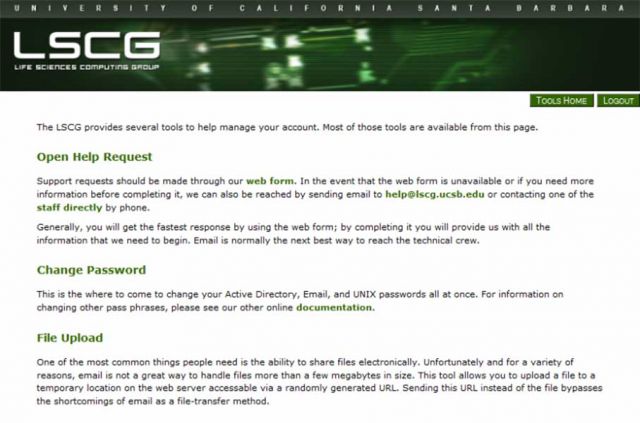 4. Select Change Password.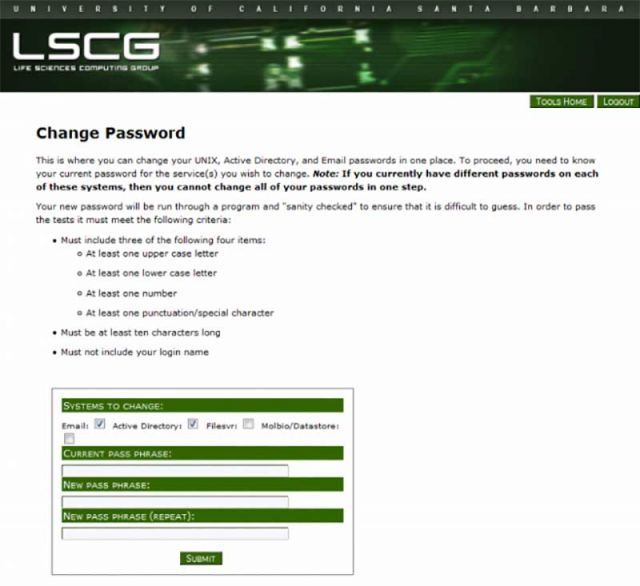 5. Select each applicable account, enter current, then new password twice, then press Submit. Only select the accounts that share the current password you input.