Setting a Master Password in Firefox (Windows)
Use the following tutorial to enable a Master Password in the Firefox web browser for Windows. By enabling the Master Password, you are protecting your stored website passwords from viral infection. To begin, make sure your Firefox application is open.

1. Click on the menu button with 3 horizontal stacked bars on the upper right to open the menu panel.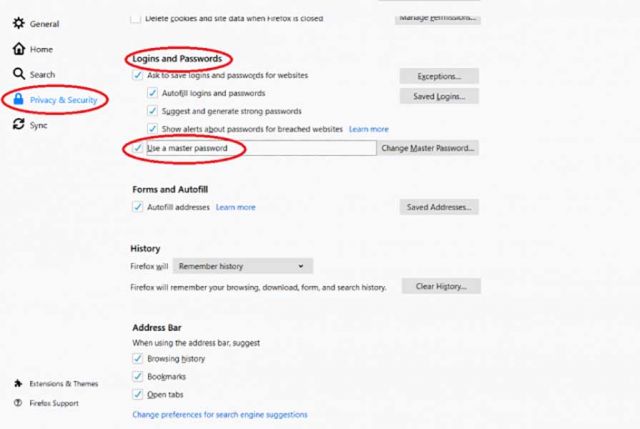 2. Click on "Options" which has a gear symbol on the left hand side.
3. Next, "Privacy & Security" located on the new menu on the left.
4. Under "Privacy & Security" there is a section for "Logins and Passwords." Here you can check the box for "Use a Master Password"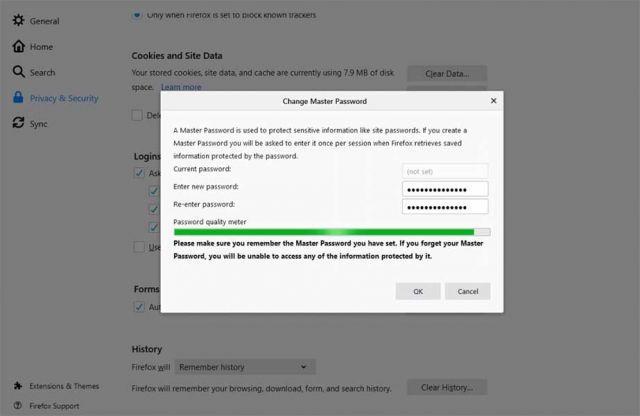 5. Finally, follow the on screen instructions to finish the set-up.